Ultimate Guide to Finance & Mortgages After Divorce
Divorce is never easy. The complications seem like and endless bombardment of troubles that neither party wants to deal with. Unfortunately, you do have to resolve these issues. Otherwise they will be exacerbated as time progresses.
Some of the most difficult issues to deal with even after the divorce is finalized are the ones related to your personal finances. Especially when there are large financial investments such as a mortgage involved.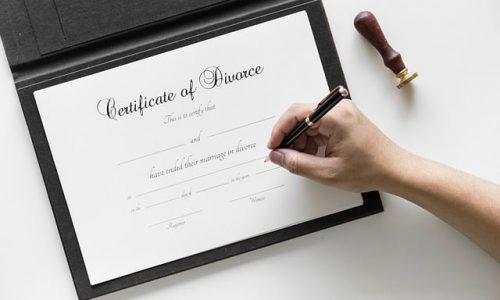 Our Ultimate Guide to Finances, Mortgage after Divorce will help you through a treacherous path.
General finance post-divorce
Personal finances are a difficult thing to deal with under normal circumstances. Fortunately, you can take action to make sure a divorce does not destroy your financial situation.
Protecting your credit
Chances are that as a married couple, you and the other party took out several loans, joint lines of credit under both of your names. Since you are no longer together, you need to make sure that you cover all of your bases.
If the other party will be retaining a line of credit, make sure to get your name removed. Make sure any action they take cannot negatively impact your credit score. And if you will not be keeping any of the aforementioned lines of credit, you need to start rebuilding your credit with new lines of credit.
Also, do an audit of your credit report and dispute anything negative that does not belong. Especially if it belongs on your ex spouse's credit report.
Budgeting
This is critical post-divorce. Your finances will likely not be the same, even if you were the primary income earner throughout the marriage.
Living within your means
Even if you are the primary income earner, divorce will mean a lifestyle change. Period. You need to take a serious look at all of your finances and determine just how drastic that change will be. This will steer your budget into the direction of some realistic financial decisions.
Accounting for all of your finances
Before you start budgeting, you need to determine exactly what money you have coming in — and going out. Do not just look at your salary and financial investments.
Alimony and child support are two things that must be considered, whether you are paying or receiving. This can drastically alter how much money you actually have at the end of each month.
Planning for retirement
You should have been planning for your retirement in the first place. But if you have not been, this is a great time to get started. Even if you have been making those plans, you should still be making adjustments.
Those who were not the primary income earners need to look especially close at their retirement plans.
Updating your documents
Estate planning is always a critical part of a person's life and financial planning. Chances are that control of at least a portion of your estate falls into the hands of your former spouse.
Make sure that you don't leave this in the hands of someone else. Review all related documentation and have them updated as necessary.
Handling a mortgage post-divorce
The biggest joint financial endeavor many married couples pursue is a mortgage. Unfortunately, this can greatly complicate a divorce. Mortgage and divorce are two things that do not normally work well together. Not only is ownership of the property in question, but so is who is going to continue to bear the legal responsibility for paying the bill. Here is how you can get issues related to your mortgage resolved during a divorce:
Breaking the mortgage up
When you are getting a divorce, chances are that you won't be living with the other party. So breaking up your mortgage and divorce go hand-in-hand. Here are a few ways to break the mortgage up:
Getting yourself or the other party off of a mortgage
There are a few ways that you can get your name off of a mortgage:
Remove one party's name from the loan by request.
Believe it or not, you can sometimes remove one party's name from the mortgage by simply asking the bank to do so. This is the easiest way to break a mortgage up if the bank agrees to it. This also allows you to avoid any costs normally associated with refinancing a mortgage.
Determine whether or not you have an assumed loan
This is another fairly straightforward way to get off of a mortgage after divorce. Under the terns and conditions of this type of loan, you or the other party can give up rights to the mortgage. This allows the other person to completely take it over.
Refinance the property under the name of the person who will be keeping the mortgage. This is a fairly straightforward process. It requires that the party retaining the mortgage apply for refinancing under one person's name only. Once this is done, the person retaining the mortgage needs to file a quitclaim deed to get everything solely under their name. This will likely include refinancing fees and does require approval from the bank to work.
Sell the property
If you are unable to refinance, you cannot remove one of the party's name from the mortgage and you do not have an assumed loan, selling the property is always an option.
Getting a new mortgage
Breaking up a mortgage and divorce proceedings don't mean that you should be unable to own a home. Many people are worried that a broken up mortgage and divorce make them unattractive to banks. That simply is not true. Here is how to get a new mortgage after a divorce:
Find out your credit score
Whether divorced or not divorced, this is some information that you need to arm yourself with before applying for a loan. If your score is not at least in the high 600's, work to improve it before applying.
Prepare your proof of income
This is another basic set of information that you will need, divorced or not. The bank wants to make sure that you aren't approaching the loan haphazardly and that you can actually afford to pay for it.
Gather up any tax forms, pay stubs proof of investments and assets and anything else that will help you prove that you can pay for the loan that you are requesting.
Remember that your income does not only include the money that you make at your day job. Alimony and other forms of additional income should also be included.
Get a down payment together
A sizable down payment is very important for someone applying for a mortgage after a divorce. Not only will it make you appear more attractive to prospective lenders, but it will also make your monthly payments and loan interest much lower. Save up as much as you can beyond the standard ten percent down.
Find a good mortgage broker
This is critical, especially for a divorcee. Mortgage and divorce is not a problem for a mortgage broker. A good mortgage broker can help you get your mortgage approved as soon as possible. They will also be able to get you the best deal. This is because they truly know the business.
A good mortgage broker is steeped in several mortgage deals every month. They have an inside track on the best offers, banks to work with and unique discounts. They also have connections with a network of people that will allow them to streamline the process of getting a mortgage.
Trust the Team Contributing in Canada's Most Credible Media Sources
Get Started And Make It Easy For Yourself
Calum Ross can help you when it is time to handle a mortgage and divorce. Our expert mortgage brokers have the tools to simplify your mortgage and divorce issues.